Get in Touch with Our Bathroom Remodelers!
Lake Geneva Bathroom Remodeling Contractors
Our home construction team strives to provide a personalized remodeling experience for each of our clients. Not only will you feel comfortable discussing your bathroom ideas with us, after learning about our experience and process, but you'll also be confident that we can achieve the results you desire. We can help you with bathroom updates of all kinds – from small makeovers to floor plan expansions. Give us a call at 262-348-9800 today to find out if Kruzan is the right match for your bathroom remodel!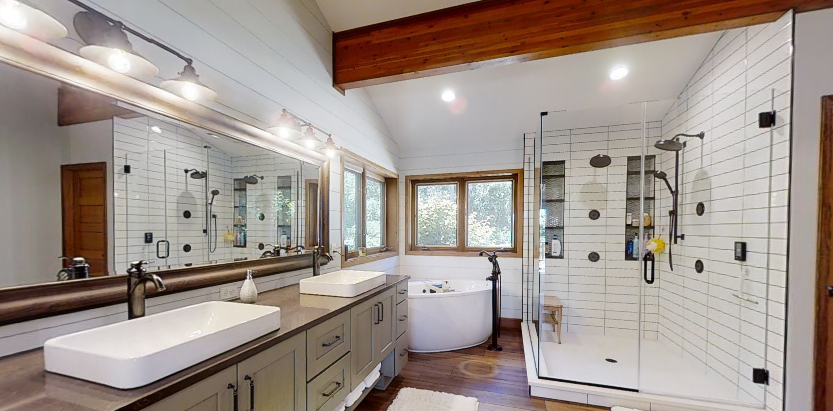 Get a Quote on Your Bathroom Remodel
Bathroom remodels are an incredible way to improve the comfort and function of your home; they can also add resale value. When you choose a company like J Kruzan Construction & Remodeling for your bathroom upgrade, you'll enjoy an easy process and a finished product well-worth your investment. Set up a consultation with us today to discuss your style preferences and remodeling budget. We'd be happy to walk you through our Lake Geneva Showroom so that you can explore samples for your new bathroom first-hand. Design aspects we'll focus on include vanity/cabinets, flooring, shower tiling, lighting fixtures, color scheme, and plumbing fixtures. Our friendly professionals will make sure you completely understand your construction contract and sign off on all details before starting your project. Ready to get started?
Bathroom Remodels by J Kruzan Construction & Remodeling
The photos below will give you a glimpse at a couple of our most recent bathroom remodels. Get in touch if you're interested in learning more!