Contact Us Today!
Discover how easy and affordable it can be to improve your home.
Helping you make your home-improvement dreams come true.
CUSTOM CONSTRUCTION
Do you have a unique idea? Wondering if it can be done? Contact us at (262) 348-9800 for a risk free quote today.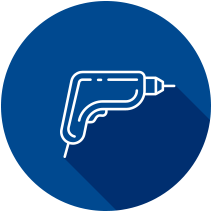 HOME REPAIRS
We are equipped to handle everything from major home repairs and additions to window replacements.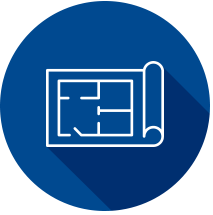 REMODELING
Discover whats possible with a custom remodeling quote from JKruzan Construction and Remodeling LLC.
Explore Recent Work
Take a look at some of the amazing projects we have finished.
We love clients who love to dream. At the same time, we understand that you may not even know where to begin with that dream. We appreciate working with homeowners who have plenty of questions and tons of ideas but don't quite know what to do.
We understand. Construction and remodeling, budgeting and sourcing can be confusing. We build and remodel for a living; it is our passion, just as your profession is what you do best. No detail or selection has to be made alone! That's because customer service is our highest priority.
At J Kruzan Construction & Remodeling, LLC we want our clients to feel comfortable throughout the entire process. No detail is too small for you to convey to our team. We love being part of the process.
Our company is based in Lake Geneva, WI with a focus on Walworth and Kenosha Counties. We like to think of J Kruzan Construction & Remodeling, LLC as a full-service company with a small company feel. We take a team approach to every job and our clients value our positive attitude, attention to detail and honesty. Most of all, you will like our work!
Quality is key in every J Kruzan Construction project. It doesn't mater what the project size or cost is, the detail and quality our team puts into each project never changes.
We are old-fashioned in the sense that we haven't lost our belief in "Old World Craftsmanship," but very modern and forward thinking with our knowledge of the latest in building materials and building techniques.
Whether you need to build an addition to your home, remodel your existing residence, fix a leaking roof or just to install an Alside replacement window, we use the same care in your residence as if we were working on our own homes. We custom build, we renovate and we repair with you and your budget in mind.
More than 80 percent of our business comes from repeat customers. Our satisfied customers love to give us referrals. To us, repeat business and referrals are the highest kind of rating any company can achieve.
Though everyone on our staff works together as a team, I would like you to always remember that I am extensively and personally involved in every project. When you choose J Kruzan Construction & Remodeling, LLC, you have my personal promise we will deliver quality, incredible craftsmanship and great attention to detail.
We are always pleased to sit and talk to you about your particular construction and renovation needs. Oh yes, always feel free to bring your dreams!
Our Home Owners Say
"My husband and I hired Kruzan Construction for a major kitchen/bath remodel and have been very pleased with the results! Great company, great people, great quality – what more could you ask for!"
"Jean is incredibly dedicated and thorough. I loved working with her and I would recommend her for any project! My clients loved her energy, her ideas, the quality work, and her ability to get the job done."